Presentation
For 1 person (1 dish per person)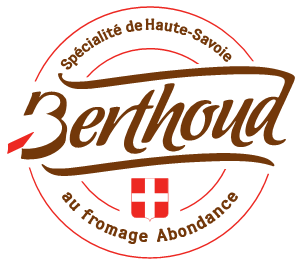 - 180 gr of Abondance cheese
- 3 to 4 cl of Savoie white wine
- 1 to 2 cl of Madeira or Porto
- Garlic
- Pepper
- 1 pinch of nutmeg (optional)
Rub the cup in Burgdorf with garlic.
Remove the rind from the Abondance cheese, cut it into thin strips or grate it and place it in the cup.
Sprinkle with white wine from Savoy and Madeira or Port. Pepper generously.
Bake and gratinate in the oven (between 180 and 200°) for 10 to 15 minutes to obtain a golden crust.
Serve hot with bread. You can accompany it with potatoes cooked in their skins, a green salad, cold meats and a white wine from Savoy.
Practical informations
Key products used

:

Difficulty levels

:

Type of dish

: